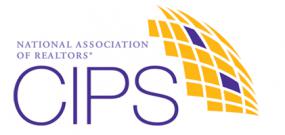 International real estate opportunities are everywhere. Broaden your business potential!
A Certified International Property Specialist (CIPS) designee has undergone specialized training to complete international transactions seamlessly and with reduced risk. The CIPS designation is the only international designation recognized by the National Association of REALTORS® and the only designation of its kind in the real estate community. Only REALTORS® who have completed the coursework and demonstrated considerable experience in international business can call themselves a CIPS designee, and use the name and logo. It's synonymous with advanced expertise, a global perspective and distinct understanding of a global buyer, and comes with powerful brand recognition with designees in nearly 40 countries.
New people move to the U.S. from other countries every day and foreign-born individuals residing in the U.S. move to new markets. Americans in your current market invest in property overseas. No matter which international audience you cater to, the Certified International Property Specialist (CIPS) Designation will provide you with the knowledge, research, network and tools to globalize your business.
International transactions are significantly different and more complex than domestic deals. Working with a REALTOR® who knows how to handle international differences can make or break the purchase or sale of a home. Because of these nuances, it is essential to work with a knowledgeable and trusted professional. CIPS designation complete 5 full days of study focusing on the critical aspects of international transactions, including:
Globalization of economies, international capital flow
Investment performance and tax issues
Currency and exchange rate issues
Cross-cultural relationships, unique business practices
Regional market conditions
Business planning and marketing strategies
Roles and expectations in global transactions
By earning your CIPS Designation, you instantly align yourself with the best in the business, and join our influential network of international professionals. Don't just give your business a global spin; take your business to the global level. 
Market your business to the world.
There are a number of ways you can promote both your CIPS Network membership and CIPS Designation. Take advantage of the following benefits to get the most out of your membership, and market yourself as an international expert.
Keep Your CIPS Directory Listing Up to Date
All CIPS Designees receive a listing in our online, searchable directory. As a CIPS Designee, you can add a photo to your profile by emailing a jpg to cips@realtors.org. You can also update your listing information and add your own 150-word biography by logging into your realtor.org account and clicking on "Change your information in the Certified International Property Specialist Database (CIPS)". The online directory is updated weekly.
Promote Yourself as a Global Resource
As a CIPS Designee, you can use our abundance of professionally designed collateral to promote your designation and market yourself globally. Personal marketing materials are an exclusive benefit of the CIPS designation – for a link to download the new banner ads, postcards and CIPS Widget contact cips@realtors.org.
Publicize Your Designation With the CIPS Logo
Only CIPS Designees may use the CIPS logo. If you are a CIPS Network member and member of a bilateral partner (for professionals outside the United States), you may use the block REALTOR® logo. For a downloadable copy of the CIPS logo and other NAR logos, please reference the REALTOR.org Logo Files.
Have questions?
E-mail NARGlobe@realtors.org.
How to earn the CIPS Designation
+
How to earn the CIPS designation:
Successfully complete two core courses and three elective courses (options and requirements vary for US and non-US applicants)
Designees must complete the designation application with at least 100 elective credits. Elective credits can be earned in 13 different categories such as: Speaking other languages, possessing additional NAR® designations, attending international conferences and international transactions, experience abroad, and others.
Be a member in good standing in NAR (or International member)
Is there a fee to become designated?
There is a one-time application fee of $75.
How much are the annual membership dues?
Dues for the CIPS Designation are $220 annually and new applicant dues are pro-rated quarterly based on the date of application.
Step 1: Education
You must successfully complete the 2 core courses and 3 out of 5 elective courses (outlined below), and pass the multiple-choice examination given at the end of each course. To pass an exam, you must earn an 80% or better.
Core Course: Global Real Estate: Local Markets (1 day) is a required prerequisite to the other courses.
Core Course: Global Real Estate: Transaction Tools (1 day) is a required course.
Europe & International Real Estate (1 day)
Asia/Pacific & International Real Estate (1 day)
The Americas & International Real Estate (1 day)
The Middle East and Africa & International Real Estate (1 day)
At Home With Diversity (1 day)
Step 2: Designation Application
In addition to completing 5 CIPS courses you must submit a designation application demonstrating your experience in international real estate. This application requires that you earn 100 points in elective credits. Elective credits can be earned by speaking other languages, possessing additional NAR designations, attending international conferences and education sessions, and international transactions in which you will be asked to answer specific questions regarding the sales of each transaction. Transactions must involve other cultures or countries, and can include sales in your local market.
Applications can be submitted throughout the year; however they are due by Oct. 1 to be recognized (and pinned) at the REALTORS® Conference & Expo in November. They can be submitted before your coursework is completed. A one-time only processing fee of US$75 is required when you submit your designation application. Once approved, you must maintain your designation dues annually in order to use the CIPS Designation. Annual CIPS Designation dues are US $220.
CIPS Designee Benefits
+
By earning your CIPS designation, you will gain access to the CIPS Network with business-enhancing products and services. This members-only group is specifically for international practitioners of the National Association of REALTORS® who have earned the CIPS designation. Comprised of over 2,800 real estate professionals specializing in all types of real estate, the CIPS Network provides a 360° view of the global market. In any type of international real estate transaction, members are consumers' best and most trusted resource for navigating the international market. (If you are already a CIPS designee, access to your benefits is available via private web page. Please email cips@realtors.org if you need the URL.)
In addition to joining the CIPS network and use of the prestigious and internationally-recognized CIPS logo and brand, you will receive:
Marketing Tools
"Find a CIPS" Directory Listing - Be easily found by referring agents and consumers alike with a featured profile in the enhanced CIPS Directory.
Customizable Print Postcards - Pre-designed with CIPS branding, these postcards can be easily customized with your contact information for a direct mailing campaign to three distinct buyer groups and carry unique messages to each. Available in three languages.
Customizable Web Banner Ads - Featuring three different concepts, these banner ads allow you to tailor your message to a potential target market.
Press Release - Customize our sample press release to announce your achievement in your local media.
CIPS Team Store - Show off your CIPS designation in style by purchasing garments with the CIPS logo online.
Technology Tools
CIPS App - The CIPS app can be added to your phone or desktop computer, or embedded on your web site for instant access to translation, area and currency conversion, time zone calculation, and international holidays.
CIPS Resource Browser Toolbar - The toolbar can be installed in your web browser for easy access to relevant CIPS web sites, news, and information.
Tips & Techniques
Global Perspectives Print Newsletter - The newsletter is a bi-monthly "how-to" guide full of useful and actionable tips to help globalize your business.
Webinars - A series of webinars provided exclusively to CIPS designees covers relevant international real estate topics, from discovering international investment hotspots to social networking and web optimization.
Networking
Private CIPS Online Communities - CIPS designees have access to a private Facebook page for facilitating referral and knowledge exchange.
Invitations to Exclusive Events at NAR Meetings - Join fellow CIPS designees for networking and referrals at exclusive events during REALTORS® Conference & Expo and Midyear Legislative meetings.
Referral Contract Form - This referral contract form will help you define the terms and conditions of a referral transaction.
Are you interested?
+
Contact OAR and request a CIPS course to be held in your area or take the course(s) online.