Kleard

Kleard provides advanced safety and productivity tech to REALTORS®
Kleard Open Houses Are Safer & More Productive.
Open houses can be just as dangerous as showings and with Kleard, you can verify all visitors who come through. We've struck a perfect balance of safety measures and nearly instant dual-verification for an easier and fluid process. Homeowners will love that their agent is using Kleard. On top of that, the leads that come through are more likely to work with you compared to online leads.
The Technology Boom is one of the Top 10 Issues Facing the Real Estate Industry. According to a 2017 survey by the Counselors of Real Estate (CRE)
Consumers are expecting more sophistication from service providers who leverage technology, so those service providers better be ready to deliver. Your brokerage needs to be ahead of the game when it comes to technology and Kleard is how you can accomplish just that by giving your agents the tools they need to succeed and stay safe.
Better Safety. Easy To Use.
Verification in Seconds

Kleard quickly verifies a buyer's cell phone number and email to make sure they are who they say they are. This is a major deterrent to potential criminals. Agents will have the comfort of knowing who they're showing homes to, or who is coming through open houses.

Peace-of-Mind

Sellers often have valuables in their home and they want to make sure their belongings stay safe. Because Kleard has crime prevention mechanisms in place, sellers can feel more at ease knowing visitors' information is stored, just in case a problem ever were to occur.

Timestamps

Kleard logs when visitors sign into open houses and when agents start/end showings. The brokerage can see these details along with which buyer is with the agent, this is key. Just another way Kleard is helping to create a safer real estate environment.
​Safety in Real Estate
Read More
Safety in Real Estate is a real concern. According to the NAR 2017 Report:
38% of agents "experienced a situation that made them fear for their personal safety

1% were assaults

The number of nonfatal assaults on real estate professionals ballooned from 170 in 2008 to more than 900 in 2010

70% of those attacks were on women

75-85% of all victims were 40+ years old

More than 50% happened with a gun

Only 44% of real estate brokerages have standard procedures for agent safety. 
(Source: NAR)
​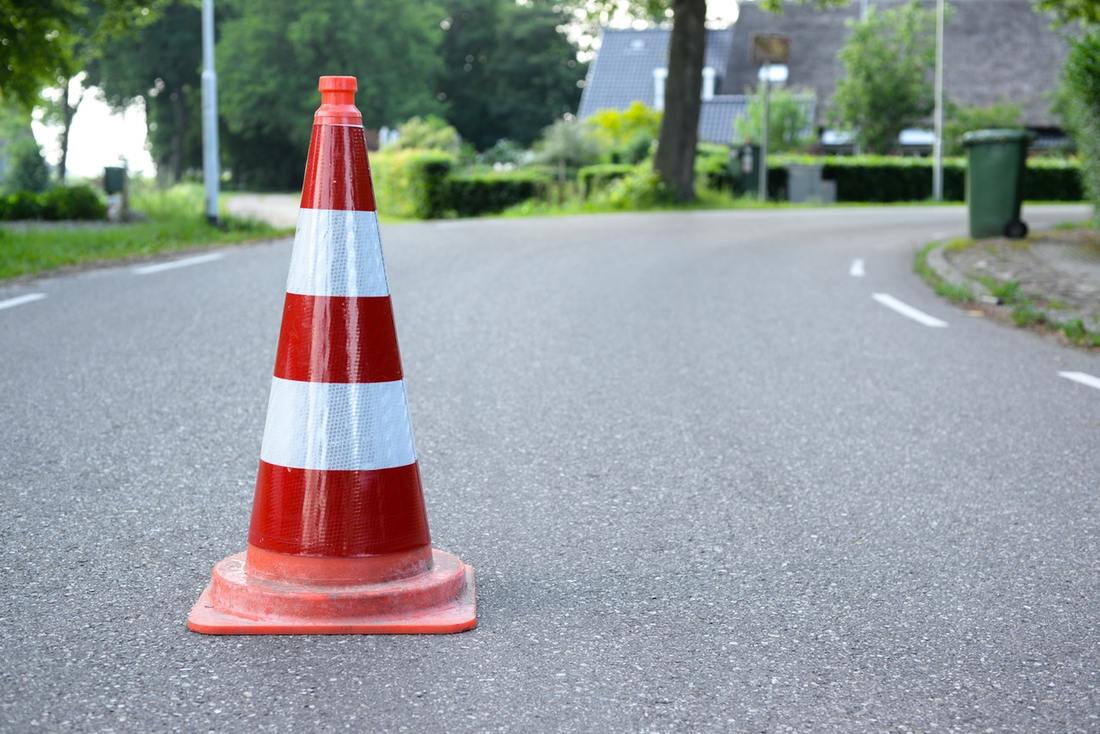 Kleard Signage To The Rescue
Read More
Signage works; It's that simple. We at Kleard know this, which is why we have powerful signs for those times you're hosting your open house. Our signage has been proven to work and when open house visitors come to the home, they already know what to expect which eliminates the need for you as the agent to explain.
With your Kleard membership you have the opportunity to order free signage to use at your open houses. CLICK HERE to get your signs!
Verified Leads
Read More
When you verify someone with Kleard, you're adding a safety layer with the individual's info (phone number, name and email) which is instantly synced with your brokerage's account. This includes the location, time of verification, and reminders to end the showing. We've built in many safety alerts to make sure you can be confident on the job.
Because the phone number and email info is verified, you can feel confident the information is solid, without worrying about getting bounced emails or disconnected phone numbers. Also, because you're meeting these people in-person, the quality of the leads are much higher than what you'd get from online leads.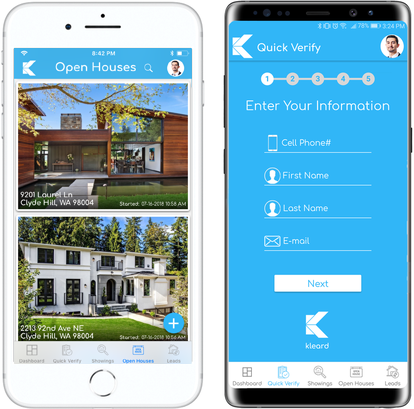 Simply, Easy & Fast CRM
Read More
Cloud Based Service makes Agents safer and more successful!
Kleard is a toolkit for real estate agents that helps keep them safe and at the same time provides in-person quality leads for income generation opportunities. Our built-in CRM makes following up with your leads a simple process.
Lead Generation is tough and CRM's are Expensive!
A new real estate agent's excitement can quickly evaporate without solid lead generation
Excitement can quickly turn into stress when looking at current options for a solid CRM system (can easily be over $100/month)
As a result, 87% of real estate agents fail in their first 5 years 
Higher producing agents will not only generate significant revenue for themselves. It's a win-win!
Kleard helps agents obtain verified leads and can stay in touch using our awesome CRM. 
Kleard follow-up is fast!
Who wants to spend hours following up with leads? With Kleard, you can follow-up with your leads in seconds and is actually 26X faster than manual entry. The power you have at your fingertips is something to behold, and we're sure you'll never look at follow-up the same again.