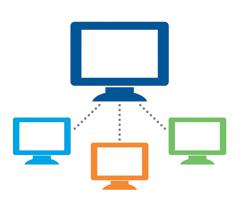 OAR offers a semi-monthly webinar program with timely, quality information affecting the real estate industry. Past topics have included: Flood Insurance Program Changes, 1031 Exchanges, OREF Forms, Real Estate Taxes, and Foreclosures.
All webinars are only $29 per location, meaning you can register for a webinar location and then host as many agents you'd like to have participate. It's a great deal for broker owners and managing brokers to offer CE to their agents or local associations to host education at their offices. 
Check out the calendar for upcoming webinars. 
The Process
The day before the webinar, we will send out an email with login instructions, handouts, and a sign-in sheet. Please fill out the provided sign-in sheet and then return it to OAR. CE certificates will be available via your Member Profile within a week.
If you are providing the webinar for more than one person, you are considered the "host." As host, you will need to have everyone that attends the webinar fill out the sign-in sheet. Once it is returned to OAR, we will email each individual attendee with instructions on how to access their CE certificate via their member profile.
Webinars are hosted through GoToWebinar; audio is broadcasted through your computer speakers and the presentation will be automatically shown on your computer screen.